Manhole Cover, Ductile Manhole Cover, Cast Iron Manhole Cover, Ductile Iron Casting, Grey Iron Casting, Ductile Iron Gully Grating, Grey Iron Gully Grating, Sand Casting, Cast Iron Casting India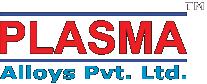 Welcome to Plasma Alloys

We are pleased to introduce our company as a manufacturer and exporter of wide range of ductile iron valves, ductile iron flanges and various pipe fittings in various ductile iron material grades, as per BS standard as well as Indian standard, and as per buyer's requirements.

Our wide range of ductile iron flanges includes the sizes such as DN50 to DN1800 in various types such as PN10, PN16, PN25, & PN40 etc. etc.

Our wide range of ductile iron valves includes various such as Knife Gate Valves, Butterfly Valves, Sluice Valves, various different valves etc.

Plasma Alloys Pvt. Ltd. is an ISO 9001:2000, ISO 14001 & ISO 18001 Certified Foundry Unit for Ductile Iron & Steel Foundry, manufacturing and supplying quality Grade Ductile Casting for all Industrial Casting, Engineering Components, Valve Industry, Pump Industry, Machine Tools Industry, Railways, Defense, Sugar Mill & Paper Mill Industries, Electric Motor-Body Parts Casting, Automobiles Industry Casting, SG Casting, Alloy Cast Iron Casting, etc to India's & Overseas leading Industries for various casting applicaton.

We manufcature kitemark certified ductile iron manhole covers and gully tops.

Plasma Alloys produces 15,000 tones of castings per year. Plasma offers wide range of casting of weight 0.5 Kg. to 2 Tonnes. Plasma supplies Ductile Iron Casting Manhole Cover, Manhole Cover with Frames, Channel Gratings, Dranage Cover, Gully Gates, Cantilever Brackets, Cast Iron Casting, Grey Iron Manhole Cover in India since more than 20+ years. We produce and supply high quality Ductile Iron Casting, Alloy Cast Iron Castings as per Indian & International standards or customers requirements.



Why Plasma Alloys?

Fully equipped state-of-the-art Ductile Cast Iron Foundry Unit in India
Quality Assurance: Plasma manhole covers and gully grates are manufactured to the highest standards.
Proven Designs: Plasma's proven range of manhole covers and gully grates are recognised worldwide for quality design and manufacture. Plasma's commitment to continuous product development and design development is reflected in the latest innovative additions to the already proven and established product range.
All Grades: Plasma's manhole covers and gully grates castings are available to suit most applications - from light duty domestic covers to heavy duty, high performance Grade D loading castings suited to the most demanding road conditions.
Solution for every casting needs right from simple to complex object.
Benchmark for technology and innovation in casting industry
A globally competitive and environmentally responsible casting unit
The preferred supplier of engineered, net-shape metal components

The company has set the pace in introducing technology for mass production with fine quality in the Indian market. The Company has experience of two plus decades has consolidated its position as a market leader in manufacturing of ductile iron casting, alloy cast iron casting, cast iron product of manhole cover and other allied products.
Manhole Cover, Ductile Manhole Cover, Cast Iron Manhole Cover, Ductile Iron Casting, Grey Iron Casting, Ductile Iron Gully Grating, Grey Iron Gully Grating, Sand Casting, Cast Iron Casting India