Manhole Cover, Ductile Iron Manhole Cover, Cast Iron Manhole Cover, Ductile Casting, Grey Iron Casting, Ductile Iron Gully Grating, Grey Iron Gully Grating, Sand Casting, Cast Iron Casting India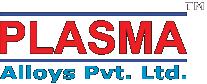 CAST IRON CASTINGS

CAST IRON INLET GRATES, GULLY GRATINGS

Ductile and grey iron castings are casted in induction furnace which provides a very superior quality & a high precision which increase the life of the castings.

| | |
| --- | --- |
| Cast Iron Manhole Cover | Cast Iron Grattings |
| Cast Iron Grates, Recessed Covers | Motor Body Parts |

Cast Iron Castings, Cast Iron Inlet Grates, Gully Grates - Overview

Castings are manufactured as per the requirements of customers as per BSEN 124 and ASTM Standards.
Powder Coating or painting is done as per demand
Products are shipped top various continents such as Europe, America , Africa , Australia & Asia.
Manhole Cover, Ductile Iron Manhole Cover, Cast Iron Manhole Cover, Ductile Casting, Grey Iron Casting, Ductile Iron Gully Grating, Grey Iron Gully Grating, Sand Casting, Cast Iron Casting India