Manhole Cover, Ductile Iron Manhole Cover, Cast Iron Manhole Cover, Ductile Casting, Grey Iron Casting, Ductile Iron Gully Grating, Grey Iron Gully Grating, Sand Casting, Cast Iron Casting India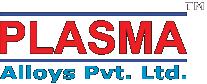 ACCREDIATIONS & AWARDS

Product Certification

For some municipal castings, such as Ductile Iron Manhole covers & frames, we have obtained certification. This certificates corresponds to manhole covers & frames, gullies and gratings manufactured to BS EN 124:1994. Further, this cerficates is recognized around world as a proof that a product has been manufactured, tested and fully complies with the technical requirements of the standard.

Plasma Alloys has been and will continue to be subjected to inspection and assessment by a specialist team observers, providing independent assurance, that an acceptable quality system and supporting quality control tests are in operation.





Manhole Cover, Ductile Iron Manhole Cover, Cast Iron Manhole Cover, Ductile Casting, Grey Iron Casting, Ductile Iron Gully Grating, Grey Iron Gully Grating, Sand Casting, Cast Iron Casting India